John McGrath LDV, part of John McGrath Automotive Group in Canberra, is the newest LDV dealer in Belconnen, offering the best deals on the all-new LDV D90, T60 Max, Deliver 9 Large Van, Deliver 9 Cab Chassis, Deliver 9 Bus, G10 Van and V80 Van models! John McGrath LDV's goal is to provide the highest level of customer service through new and used LDV car sales, service and parts.
Our state of the art modern showroom and large display areas allow customers to casually browse the great range of LDV Vehicles.
Our friendly staff are specialists who are proud of their association with LDV, and look forward to assisting you when searching for your new or used vehicle.
Why Buy From John McGrath LDV
We are a trusted name in the motor industry
John McGrath has been established for a long time in Canberra. We are reliable, well established, reputable, not 'fly by night' and twice as better together. We aim to be more than just your motor vehicle dealer. With years of experience, we devote as much energy into giving you the best range of after sales services and facilities as we do to secure your business.
We build an ongoing rapport with our customers
We have long standing personal relationships with our customers. Many of our customers are repeat and referral customers. Many come to us through our customers and employees, who refer their friends, family, clients and colleagues to us because they know that the customers will be very satisfied with the purchasing process. Our relationship with our customers extends beyond the sales process and into the ownership process where we provide service, parts and advice as necessary.
Location
We're conveniently located around Canberra with easy access and ample parking. There is plenty to do around our Dealerships for service customers while you wait and easy transport to and from the city and attractions with a courtesy bus service available.
We're a 'one stop' shop
We have sales, service, parts, finance and car care and accessories departments. There is no need for our customers to go outside our Dealerships as we can meet all their needs in the vehicle purchasing process in one place.
We are 'low-pressure' salespeople, from wide and varied backgrounds
We know that our customers are making an important and expensive decision. We provide information, assistance and support in that purchasing decision without being overbearing or pushy. We aim to make everyone feel comfortable with their purchase experience.
We strive to make sure that our customers are 'very satisfied' customers
We want our customers to find the experiences of purchasing a vehicle, finance and accessories from us and servicing that vehicle with us to be easy, comfortable and satisfying. All our staff recognise their part in ensuring our customers' satisfaction and work toward achieving that goal.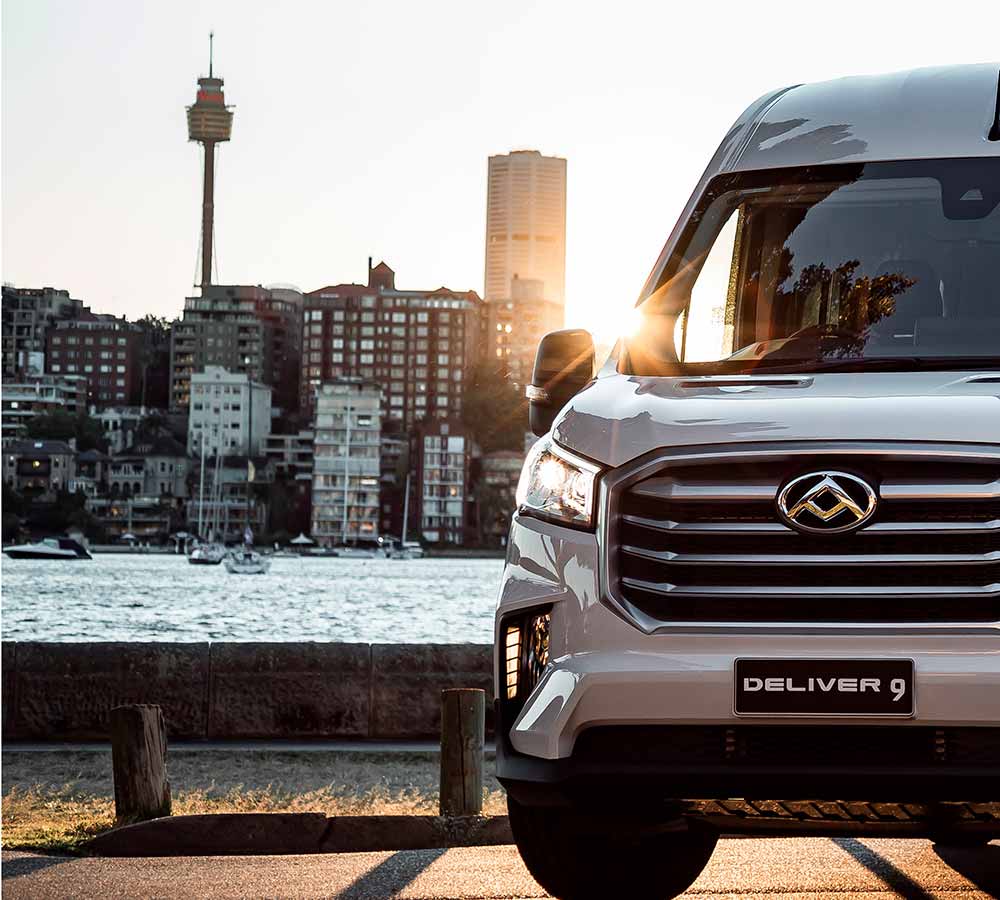 SAIC
LDV is a division of SAIC (Shanghai Automobile and Industrial Corporation), the largest automotive manufacturer in China. A Fortune Global 500 company, SAIC sold almost 6 million vehicles in 2015 and has formed joint ventures with Volkswagen and General Motors. In 2009 SAIC acquired the commercial vehicles division of British Motor Corporation which included the LDV platform.
In addition to production of the LDV, SAIC sells vehicles under a variety of badges. Brand names that are exclusive to SAIC include MG, Roewe, and Yuejin. Products produced by SAIC joint venture companies are sold under other marques including Buick, Chevrolet, Iveco, Skoda, Volkswagen and Wuling. The SAIC Group also has interests in a number of vehicle component businesses as well as supporting automotive services such as automotive financing.
An important focus of the SAIC Group today is in the development of innovative new automotive energy systems. 2012 saw the introduction of the first SAIC-manufactured all-electric vehicle, fulfilling the promise of zero-emission vehicles, with further developments underway for the launch of a plug-in hybrid vehicle in the near future.
Through a spirit of independent innovation and focus on consumer and environmental demands, the SAIC Group is now Forbes magazine's 10th most powerful automotive company in the world.
LDV
LDV is one of Europe's most recognised commercial vehicle brands. Not only has LDV had sales success as a cargo and passenger van, it has been selected by the British government for use by the Royal Bank and Royal Mail. It is also the recipient of numerous international awards.